Thanks to Saveur magazine, which featured my Five-Spice Chicken recipe in the Daily Fare section of its homepage.
From Saveur's Editors
"Moist, garlicky, and easy, this Five-Spice Chicken is perfect for a weeknight meal and also great for leftovers the next day; the Hungry Mouse gives you step-by-step instructions to make it."
Thanks, guys!
This is definitely one of my favorite ways to make chicken. Get the recipe here.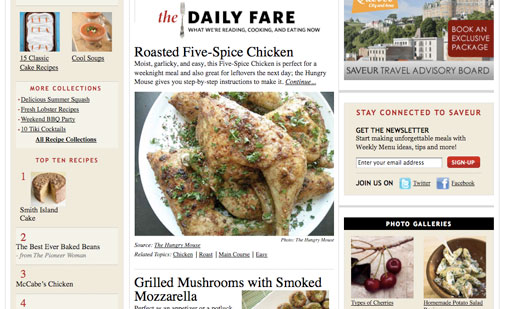 They also included it in their e-mail newsletter today.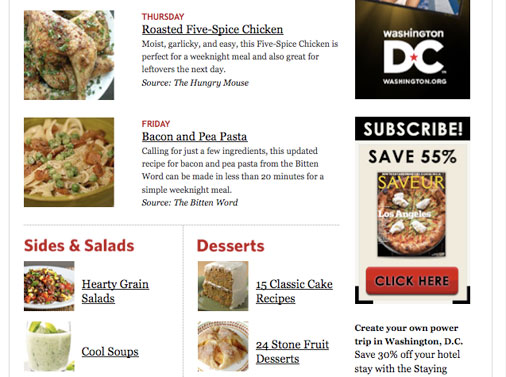 My Five-Spice Chicken Gets Prime Spot on Saveur.com