Recently, Bon Appetit magazine invited me to an exclusive party for 15 of its favorite food bloggers at their Culinary Studios in New York.
Their Blog Envy Holiday Dessert Bake-Off was judged by Bon Appetit Editor-in-Chief Barbara Fairchild, world-famous pastry chef Francois Payard (who has also been a judge on Iron Chef America), and Fox news anchor Dari Alexander.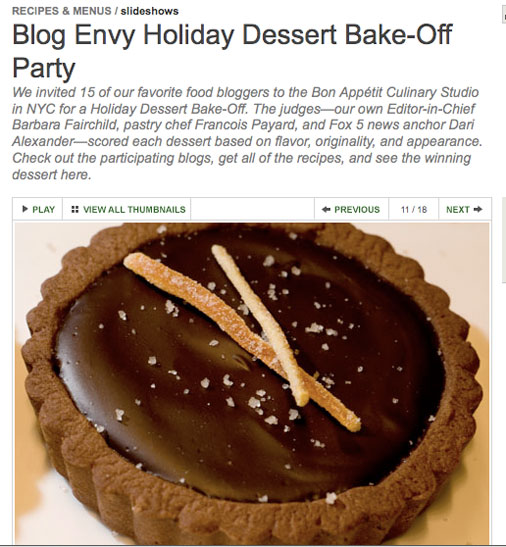 While my chocolate caramel tartlettes didn't win, the experience was amazing and I met a ton of great people. Read more about my experience here, or take a peek at all the entries in the feature on Bon Appetite's website.
Bon Appetit's Blog Envy Bake-Off